Awards
Professional-Lurker blog was nominated for the
Best designed/most beautiful edublog
in the 2005 EduBlog Awards.
Professional-Lurker blog was listed as the
Feedster Feed of the Day
on November 13, 2005.
Professional-Lurker blog was the recipient of Best Research Based Blog High Esteem ranking in the
2004 EduBlog Awards
.
The blogger is co-author of the
2004 EduBlog Awards
winning paper
Bridging the Gap: A Genre Analysis of Weblogs
.
Music I may be listening to
Frances Black
Mary-Chapin Carpenter
Harry Chapin
The Chieftains
Emma Christian
Connie Dover
Joseph Fire Crow
Dan Fogelberg
Nanci Griffith
Tim Grimm
Dan Hill
Al Jarreau
Joshua Kadison
Carole King
Kevin Locke
Bill Miller
Van Morrison
John Prine
Boz Scaggs
Andrew Vasquez
The Waifs
Dar Williams
Folk Alley: Folk Music, Traditional Music, Celtic Music, and World Music an online radio station

Prolurkr's last.fm Recent Tracks
Blogs I read via RSS Feedreader
Blogs without feeds
Green Mountain Solar
... Internetwork Ecology ...
Software I Can't Live Without
ActiveWords
Book Collector
Detagger
Dover Electronic Clip Art Series (CD-ROM)
FileMaker Pro
GoBinder
HTTrack Website Copier
Linguistic Inquiry and Word Count
MindMap
Mint
MyBlogLog
Reference Manager
RocketPost
Ultra Recall
ViceVersa
Visited Countries
Visited States (United States)
WB Editor
Web Frequency Indexer
The Word Meter
See Prolurker's Personal List at
MyProgs
My favorite quotes
An eye for an eye makes the whole world blind.
Mahatma Gandhi, (attributed)
Indian ascetic & nationalist leader (1869 - 1948)
The reasonable man adapts himself to the world; the unreasonable one persists in trying to adapt the world to himself. Therefore all progress depends on the unreasonable man.
George Bernard Shaw (1856 - 1950), Man and Superman (1903) "Maxims for Revolutionists"
You see things; and you say, 'Why?' But I dream things that never were; and I say, "Why not?"
George Bernard Shaw (1856 - 1950), "Back to Methuselah" (1921), part 1, act 1
Don't let fear convince you that you're too weak to have courage. Fear is the opportunity for courage, not the proof of cowardice.
McCain, John
(2004, September). In Search of Courage: Finding the Courage Within You.
FastCompany
, 51-56.
In the search for character and commitment, we must rid ourselves of our inherited, even cherished biases and prejudices. Character, ability and intelligence are not concentrated in one sex over the other, nor in persons with certain accents or in certain races or in persons holding degrees from some universities over others. When we indulge ourselves in such irrational prejudices, we damage ourselves most of all and ultimately assure ourselves of failure in competition with those more open and less biased.
J. Irwin Miller, Chairman of the Board (1951-1977), Cummins Inc. From 1983 letter about diversity at the company.
Sidebars last updated
September 25, 2007
Badges
My Amazon.com Wishlist

My blog is worth $29,356.08.
How much is your blog worth?
Credits
Design by
Digital JAZ
Powered by
Movable Type 3.2
Syndicate this site (XML)
November 02, 2007
Are you interested - An Academic Writing Support Group Online
Do you sit down to work on your dissertation, thesis, or qualifying paper and feel like your brain has left your body? Do your hands refuse to move over the keyboard when you sit down to write? On really bad days do you feel like a huge walking question mark, with no solid answers? Is what you are writing so tiring, boring, or tedious that you are beginning to wonder why you even try?
Well if you answered "YES" to any of the above questions, I think I might know a way we can help and support each other. Are you interested in joining me in a prolurkr sponsored Academic Writing Support Group Online?
What I would like to do is create a secure space where we can vent our frustrations, and celebrate our successes...and be acountable to each other to get our work done.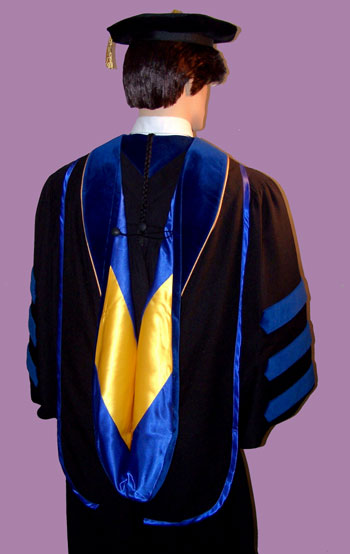 I don't know about you but I've wanted my own hood for as long as I remember. I started telling people I was going to be a college professor when I was nine...so if I don't finish this I will be losing a nearly 40 year old dream.
I know I need the support to meet my goals and timeframes. Do you want to give and get academic writing support too? Well email me and lets get this thing cookin!
The only requirements to join are that you are working on a required writing project (qualifying paper, thesis, dissertation, or the like), and your general topic is related to internet research. Beyond that...the field is open for play.
I would love to include a few recent Ph.D.'s to join us to act as beacons of hope. I don't believe there would be a lot of time requirement for the mentors, and so many prolurkr readers can use mentorship from those who have crossed over to the hooded-side. If you earned your internet research related PhD in the last three years and you would like to look in and comment occasionally, please let me know as well.
Come on guys what do any of us have to lose by banding together. Besides it's a great way to meet folks and have a group to hangout with at the next conference. We can be a virtual version of the folks on the right. I have dibs on the one with the long braid...someday I will have one again!
Email me at prolurkr...I await your response
Posted by prolurkr at November 2, 2007 12:36 PM
Trackback Pings
TrackBack URL for this entry:
http://www.professional-lurker.com/cgi-bin/mt-tb.cgi/1655
Comments